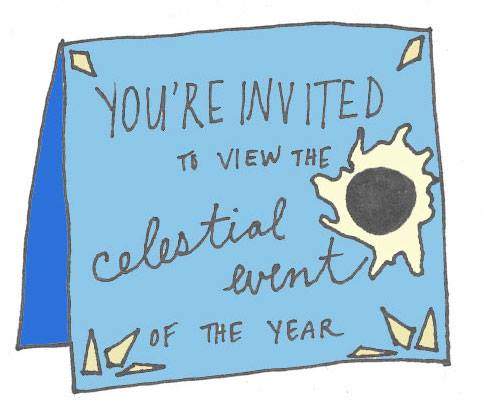 Details:
Date: August 21, 2017
Time: 11:30am - 3:00pm
Where: Griffin Tavern
659 Zachary Taylor Hwy, Flint Hill VA 22627
About:
Monday August 21 at approximately 1:15 pm we hope to see the eclipse from our patio or back yard. Weather and clouds depend alot on our view but either way, we will be gathering together at Griffin Tavern to celebrate this natural wonder in the sky! We'll have drink specials on Tequila Sunrise and Wade's own creation of Pepetual Darkness. (Troegs IPA and Guiness layered) . Chef Jason will be offering some moonlike snacks and specials! We can't provide the glasses we ordered as they may be the 'fake' ones. Very sorry but we don't want to harm your eyes so bring your own if you have them! This will be a day to remember! Gather your friends for a long lunch and meet us in the pub before 1pm!