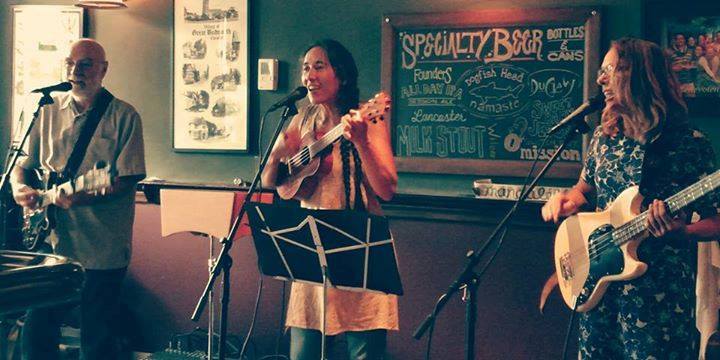 Details:
Date: September 29, 2017
Time: 8:00pm - 11:00pm
Where: Griffin Tavern
659 Zachary Taylor Hwy, Flint Hill VA 22627
About:
Josh Lowe had to leave this week to go to his home in the keys.We are raising money to send to his family and neighbors to rebuild. They have been drestroyed by Maria. If you can help, please donate at the bar in the box proviided. THANK YOU! Therefore we have the combined talent of Dubious and Mandalélé tonight! They are a collaborative creation of three Rappahannock-based singer-songwriter, multi-instrumentalists; Lorraine Duisit (former member of Trapezoid), Robert "Smiggy" Smith, and Wendi Sirat. This lively trio blends three-part harmonies with rockin' grooves, sparkling strings and toe-tappin' rhythms to create music infused with a potpourri of global traditions and inspiration from the Appalachian mountains and Hawai'i. Their spirited sound breathes life into rich lyrical images that touch the soul and make you want to smile.