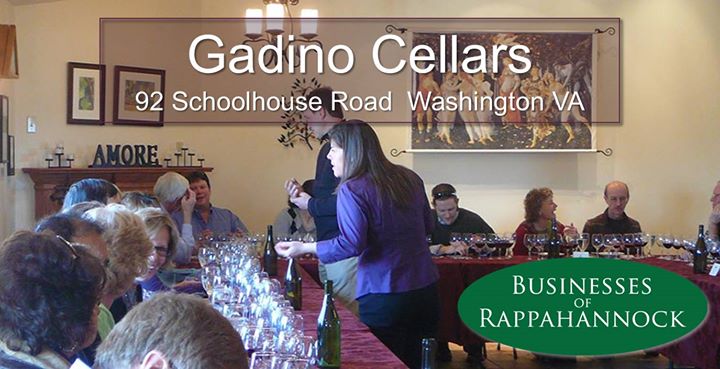 Details:
Date: February 20, 2018
Time: 4:30pm - 7:00pm
Where: Businesses of Rappahannock
3 Library Rd, Washington VA 22747
About:
Mark your calendar for the first Networking Social of 2018 hosted by Gadino Cellars in Washington, VA. COme early and meet with your Board members from 4:30 - 5:00 pm. Networking social begins at 5:00 pm as well as food and beverage service. Wine provided by Gadino Cellars. Food provided by Skyward Cafe.