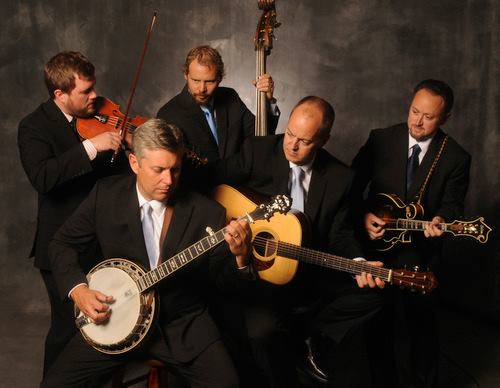 Details:
Date: April 28, 2018
Time: 8:00pm - 10:00pm
Where: Theatre at Washington, Virginia
291 Gay St, Washington VA 22747
About:
. BLUEGRASS SUPERSTARS." - NEW YORK TIMES All Seats Reserved - $35 LittleWashingtonTheatre.com The Gibson Brothers were voted Entertainers of the Year at the IBMA World of Bluegrass 24th Annual Awards Show in Raleigh, N.C. for two years in a row. And Help My Brother, their tenth album, won the prestigious IBMA Album of the Year Award. When they were named the IBMA Vocal Group of the Year in 2011, the first time a brother duet has won this award. These awards followed on the success of Ring the Bell. The title cut of that album won the IBMA Song and Gospel Recorded Performance of the Year. Their 11th release, They Called It Music, was #1 on the Bluegrass Unlimited Album Chart for six months. The title cut spent three months as #1 on the BU Song Chart. It was a great feeling to sign with Rounder Records in 2014, a label the Gibson Brothers "always equated with quality." Their first release on the label, Brotherhood, was an homage to the brother duos that have inspired them since childhood. They chose fifteen songs from country, bluegrass and early rock 'n' roll brother acts including some who will be familiar to most listeners, such as Phil & Don Everly, Charlie & Ira Louvin, Jim & Jesse McReynolds and Carter& Ralph Stanley as well as some lesser-known acts: the Blue Sky Boys, the Church Brothers and the York Brothers. Leigh reflects, "These are the acts that pointed us in our direction musically. . ." After we got going, we went our own way for a while." Leigh adds, "But the process of making this record [Brotherhood] brought us back to the music we were listening to when we were just getting started. When we sing those songs, I feel like I did when I was 15 years old, sitting in our living room in the farmhouse and learning to play. This music is part of our soul." A No Depression blogger referred to members of the band as "..the Gibson Brothers who don't share the Gibson name." But there's no doubt they're a band of musical brothers as Steve Leftridge of PopMatters described them this way: "Eric and Leigh Gibson might have, pound-for-pound, the most impeccably fine-sounding traditional bluegrass band on the contemporary scene. ...the reason these guys can't lose is that, quite simply, they sound so great. Eric and Leigh sing bluegrass' tightest harmony blend, and, instrumentally the group plays with unmatched alacrity and taste. "