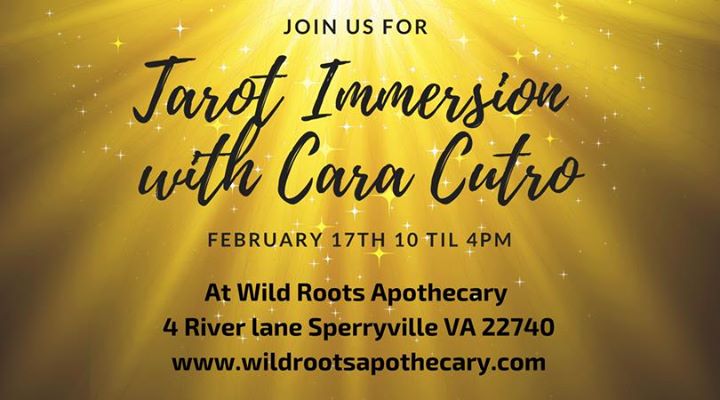 Details:
Date: February 17, 2018
Time: 10:00am - 4:00pm
Where: Abracadabra Massage & Wellness
4 River Lane, Sperryville VA 22740
About:
Have you always had an inkling that you're intuitive? Or are you strong on intuition and need practice with a seasoned mentor? This workshop is for those who may have zero experience or those who have been practicing for years. As we gather we will hone our gifts and utilize the tools and methods that work for our highest good. This intensive workshop will focus on the aspects of the Tarot that will highlight your strengths and weaknesses. Bring your own Rider Waite Deck or you can purchase one at Wild Roots Apothecary. Come out for new knowledge, connections and refreshers on using cards as a tool. No experience necessary. All levels are welcome! What to expect: - Learn about various cards meanings, spreads and techniques - Gain confidence within your higher self - Give and receive intuitive guidance and readings - Share your experiences and receive assistance navigating confidence and questions. Cost: $95 Hi-Vibe Tea, Healthy Snacks & refreshments provided. There will be a one hour lunch break included in day.