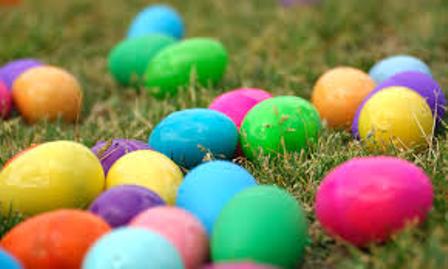 Details:
Date: April 1, 2018
Time: 2:00pm - 5:00pm
Where: Narmada Winery
43 Narmada Ln, Amissville VA 20106
About:
Hunting for Easter fun? Grab your baskets and join us at Narmada Winery for an Easter celebration for all ages! Enjoy your favorite Narmada wine as your children have a blast searching for eggs filled with all sorts of wonderful prizes. Lots of additional activities for the kids, and light refreshments too! This will be a fun filled Easter celebration that you won't forget! Tasting room will be open 11-5pm. Kids 5 and younger can start at 2pm, and older kids will follow at 2:15pm. Please call (540) 937-8215 or email amy@narmadawinery.com to reserve your kids' places! We currently are over capacity for the egg hunt! Make sure to put it on your calendar for next year!