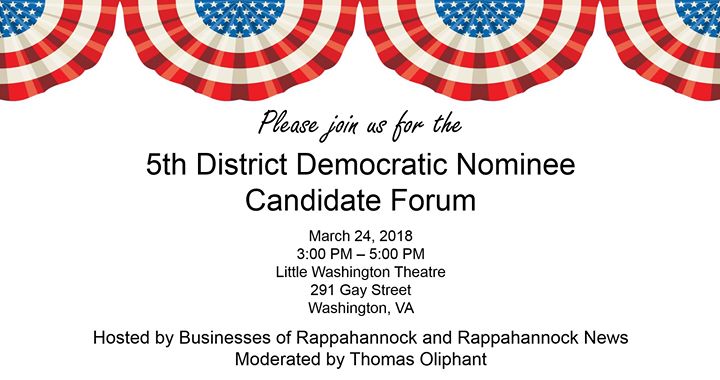 Details:
Date: March 24, 2018
Time: 3:00pm - 5:00pm
Sponsor: Businesses of Rappahannock
Venue: Little Washington Theatre
Where: 291 Gay St, Washington VA 22747
About:
Businesses of Rappahannock and Rappahannock News will co-host a candidate forum to address the issues facing the 5th Congressional District. All are welcome and encouraged to attend this free event. Seating is limited. Doors open at 2:30 PM.