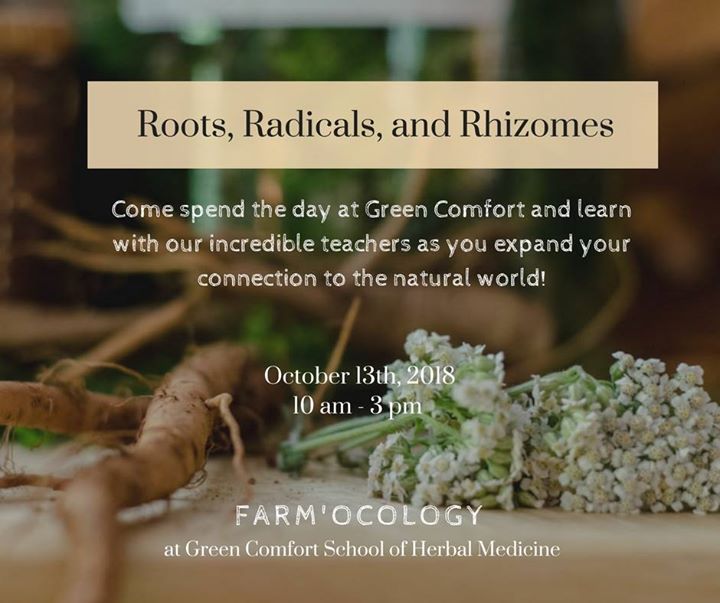 Details:
Date: October 13, 2018
Time: 10:00am - 3:00pm
Where: Green Comfort School of Herbal Medicine
100 Rock Mills Road, Castleton VA 22716
About:
Are you the radical or the root? Perhaps you grow sideways… Either way the roots energy goes back into the earth in the Fall and sleeps in the winter. This makes the Fall is a wonderful time to harvest roots for medicine and food, as they are at their peak power. In this class we focus on roots, radicals and rhizomes as these plant parts are often handled differently in herbal medicine making, and harvesting them in a responsible manner at the right time of year is incredibly important. This class is taught by Teresa Boardwine, a Registered Herbalist with the American Herbalist Guild and the founder of Green Comfort School of Herbal Medicine. Join us as we dig and collect radical roots and rhizomes and prepare them as medicine and food that will support our transition into winter. Come spend the day at Green Comfort School of Herbal Medicine's botanical sanctuary in the beautiful Shenandoah Valley, only 1.5 hours from Washington, DC!