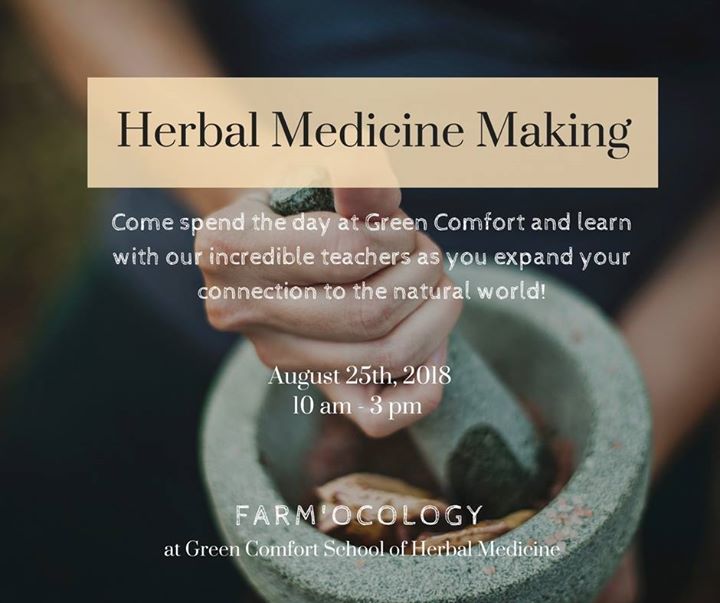 Details:
Date: August 25, 2018
Time: 10:00am - 3:00pm
Sponsor: Green Comfort School of Herbal Medicine
Venue: Green Comfort School of Herbal Medicine
Where: 100 Rock Mills Road, Castleton VA 22716
About:
Learn to make your own plant medicine as you expand your connection to the natural world! Teresa Boardwine, Registered Herbalist with the American Herbalist Guild, will teach you how to use the plants around you to keep yourself and your family happy and healthy. This class is for beginners as well as those who want to refine their herbal medicine making skills. We will explore the various forms herbal medicine can be prepared, from teas to tinctures to capsules and even through delicious treats. If you are considering taking our Herbal Apothecary program (which starts September 2018), this class is a good taste of what our students dive into deeper in that course!