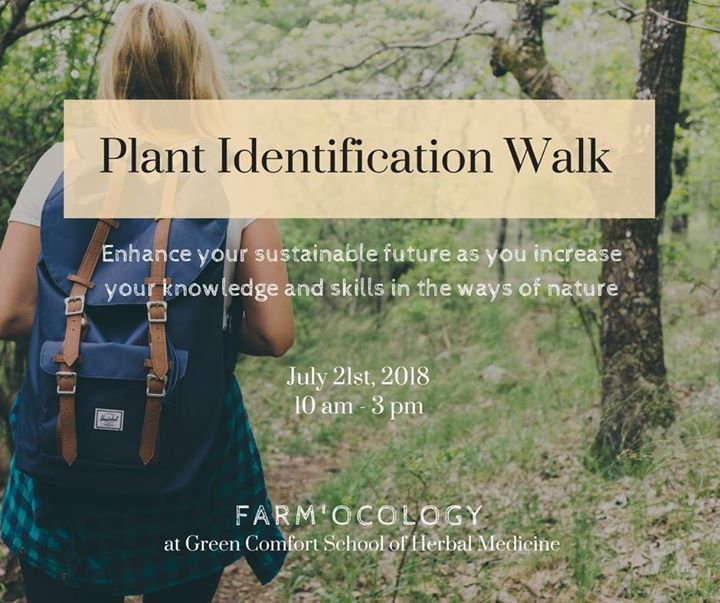 Details:
Date: July 21, 2018
Time: 10:00am - 3:00pm
Where: Green Comfort School of Herbal Medicine
100 Rock Mills Road, Castleton VA 22716
About:
If you have ever wanted to know the plants you walk or drive by, this class is for you. Teresa Boardwine, Registered Herbalist with the American Herbalist Guild, will lead you on a garden, woodland, riverside, and roadside walk. We will look at some of the over 200 plants on the botanical sanctuary that houses Green Comfort School of Herbal Medicine. We will see perennial weeds, medicinal herbs, trees, native plants as well as gardens of herbs and water loving plants. As we identify the plants by their stem, stalk, flowers and botanical structure we will discuss their habitat and medicinal uses. Plants all have their stories on how they arrived and what they offer us is always a part of the story. Come spend the day at Green Comfort School of Herbal Medicine's botanical sanctuary in the beautiful Shenandoah Valley, only 1.5 hours from Washington, DC!