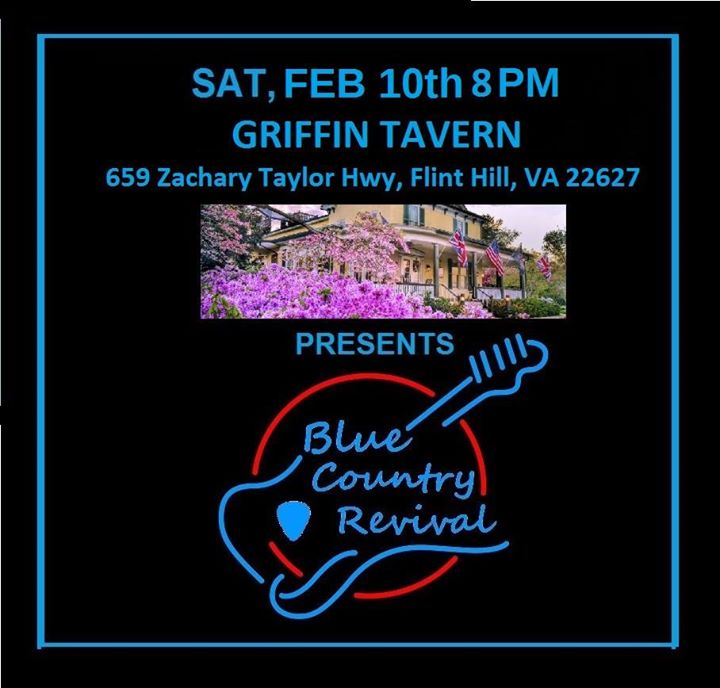 Details:
Date: April 21, 2018
Time: 8:30pm - 11:30pm
Sponsor: Griffin Tavern
Venue: Griffin Tavern
Where: 659 Zachary Taylor Hwy, Flint Hill VA 22627
About:
This is a new local band playing blues, country and rock covers! They have many years experience and one of the members plays the saxophone. We'd love you to join us in welcoming them and enjoy a night of music and dancing!