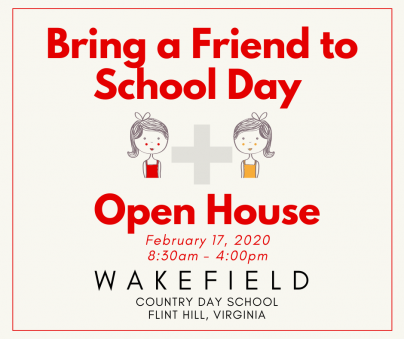 Details:
Date: February 17, 2020
Time: 8:30am - 4:00pm
Sponsor: Wakefield Country Day School
Where: 1059 Zachary Taylor Hwy Huntly, Virginia 22640
About:
Come spend the day with your friend at Wakefield Country Day School! For the entire school day, students may bring a friend with them to school. Parents may join in on the fun as well and stay for an open house. The school day will resume as normal, just with extra fun and welcomed company.