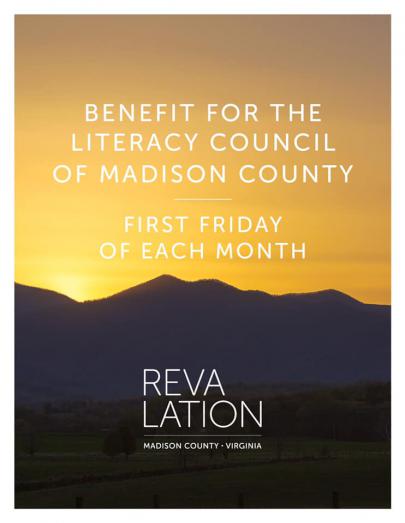 Details:
Date: May 7, 2021
Time: 1:00pm - 8:00pm
Sponsor: Revalation Vineyards
Where: 2710 Hebron Valley Road, Madison, VA 22727
About:
Join us May 7th from 1 until sunset at Revalation Vineyards in Madison's gorgeous Hebron Valley for a benefit for the Literacy Council of Madison County.
Ten percent of the day's proceeds will be donated to support the Literacy Council's adult and family education services.
Revalation Vineyards: 2710 Hebron Valley Rd., Madison, VA, 22727; 540 407 1236; info@revalationvineyards.com.