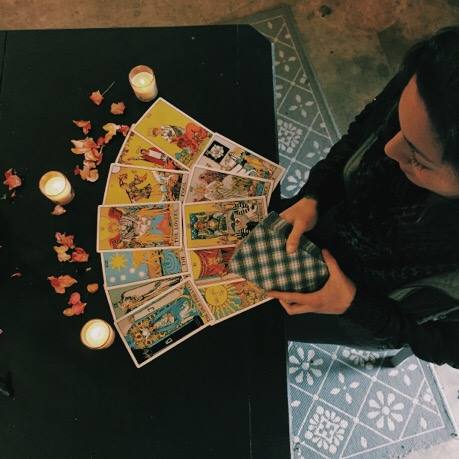 Details:
Date: April 30, 2017
Time: 1:00pm - 4:00pm
Where: Abracadabra Massage & Wellness
32 Main Street
About:
*Registration is required for this class! There is a limited number of space. Contact Cara to hold your spot, or purchase by following the link below. We have a total of 8 precious spots available!* Final class in a 3 part Series, April's Class will focus on the suit of Wands, and giving readings. We will pair up and do exercises of self discovery using the cards. Please bring a journal, a Rider Waite Tarot deck, and colored pencils to class. In this class we will continue to enhance our intuitive abilities with a focus on the Minor Arcana, elemental and planetary symbolism, spreads for specific inquiries, and an introduction to the art of giving a reading. The prerequisite of our Beginners' Tarot Class or a basic working knowledge of the Major Arcana is required.$35 per class, $100 for series. Class meets from 1-4PM the final Sunday of the month, February-April 2017. Feb 26, March, 26 & April 30.