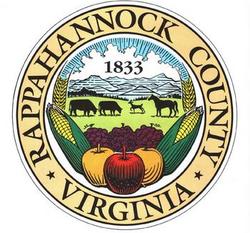 Details:
Date: March 20, 2017
Time: 7:00pm - 8:30pm
Where: Rappahannock County
593 Castleton View Rd., Castleton, VA 22716
About:
Four Board of Supervisors will be present: Vice Chair Chris Parrish, Ron Frazier, Mike Biniek, and John Lesinski. All citizens are invited to attend. The event is casual dress. Any change in meeting time, venue or cancellation due to weather will be posted on the front page of our website at www.rappahannockcountyva.gov. This will be a public forum where you can speak regarding issues that are important to you and receive feedback from a Board member. Each person will have the opportunity to ask questions and comment for approximately 3 to 5 minutes each. The attendance and participation at this meeting will determine frequency of future meetings.
A. Call To Order
B. Community Out­-Reach Session

1. Q&A with the Board of Supervisors at Castleton Fire Hall

C. Adjourn