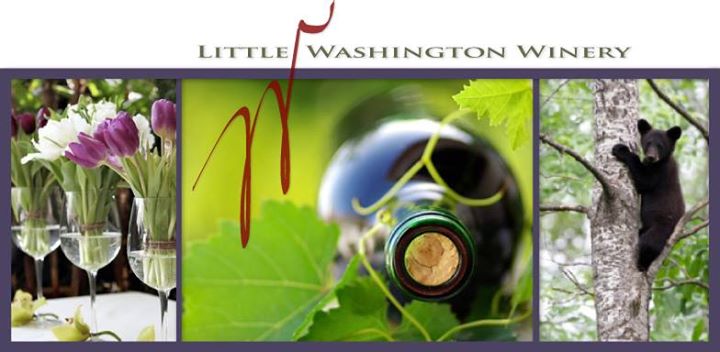 Details:
Date: June 3, 2017
Time: 11:00am - 6:00pm
Where: Little Washington Winery
72 Christmas Tree lane
About:
We are limiting the crowd this year so that everybody who comes can have the most fun. Please purchase your tickets online for $20. Tickets will be sold at the door for $30 if we have extra space. Winestock was named one of the best wine festivals in Virginia! tye-dye T-shirts flipflops flowers in your hair groovy live concerts BBQ FOOD TRUCKS Blue Ridge Mountains + incredible wine = WINESTOCK. We'll have the Little Washington wines out including our wine that got named #1 red in Virginia, "George", Old World Oak Chardonnay, Shenandoah Steel Chardonnay, Funky Flamingo Syrah Rose, U~Turn, Que Syrah and "Meet Virginia Viognier". We'll have our famous Dirt Road Wine Tour going full gear with the most incredible wines you'll never find without us from great places like Hawaii, Idaho, Arizona, Colorado, Oregon, New Mexico, Michigan, Missouri, Long island, Brooklyn, Virginia, Maryland, Uruguay, Italy, France, Spain and more! Plus, we'll have everyone's favorite ... The Fizzy Bar ... going all day! Music all day. Picnics welcome or get food here Kids 16 and under come free if accompanied and supervised by parents Pets welcome if friendly and parents scoop poop Rain Date TBD - we don't play in the rain but will reschedule to a fall date. Sorry, refunds are not available for this event unless it is cancelled. If you purchased tickets and cannot attend, please feel free to give/sell your tickets to a friend.