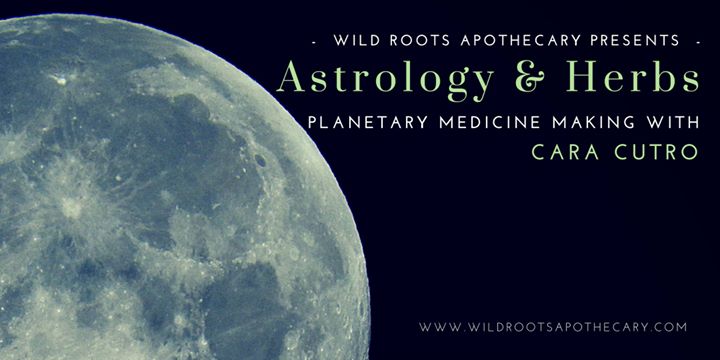 Details:
Date: April 22, 2018
Time: 10:00am - 4:00pm
Sponsor: Abracadabra Massage & Wellness
Venue: Wild Roots Apothecary
Where: 4 River Lane, Sperryville VA 22740
About:
Join Cara Cutro for a beginners level workshop about planetary energy, and how we can use an awareness of it to broaden our understanding of plant medicine. We will discuss the correspondences between the four elements, astrological signs, disease, and plants. We will also explore how to use astrology to enhance our medicine making skills. This class is presented from an astrological stand point. We won't be approaching this topic from a system of herbal energetics such as 5 element theory, Humorism, or Ayurveda. Medical Astrology, however, will be touched upon.