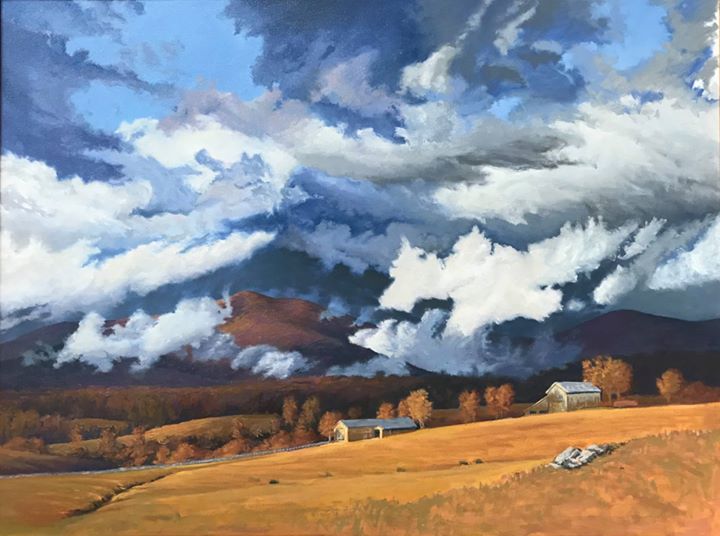 Details:
Date: June 16, 2018
Time: 4:00pm - 7:00pm
Where: Gay Street Gallery
337 Gay St, Washington VA 22747
About:
Join us for a reception with artists Freya Grand, Lotta Helleberg and Kevin Adams. Chester Gap Cellars will be pouring wine! Pictured is Adams' "Morning Clouds After The Storm." Photos of work by Grand and Helleberg coming soon!