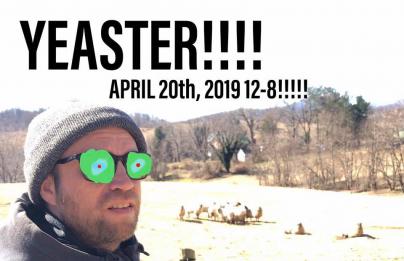 Details:
Date: April 20, 2019
Time: 7:00pm - 9:00pm
Sponsor: Pen Druid Brewing
Where: 7 River Ln, Sperryville VA 22740
About:
THUS BEGINS OUR SUPER EXCITING ANNOUNCEMENTS!!! Hinson Ford Cider & Mead will be joining us this year for YEASTER!!! They will be pouring their delicious Rappahannock-fermented ciders and meads!!!! MORE SOON!!!