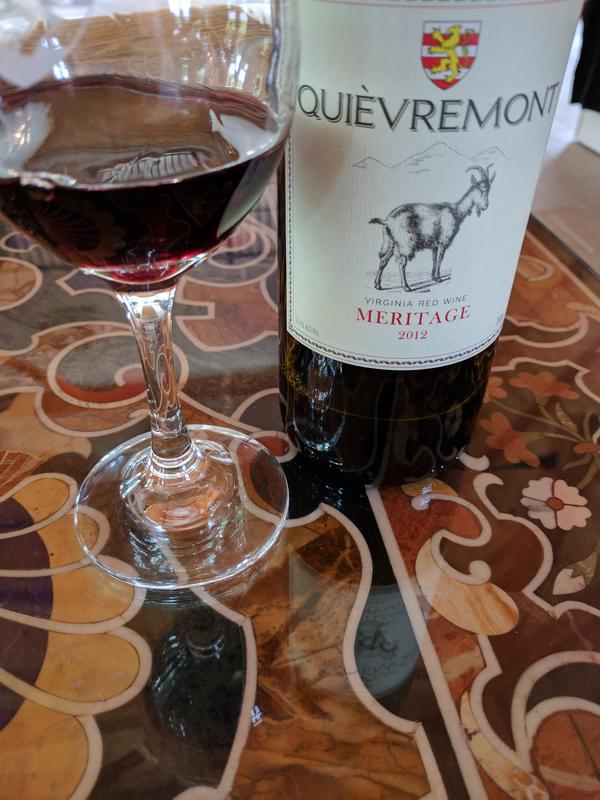 About:
Quièvremont Wine is a boutique farm-vineyard in the foothills of the Blue Ridge Mountains, specializing in estate-grown and -cellared Bordeaux varietals and blends. The Quièvremont vineyard is the latest addition to Reality Farm which was established circa 1753. The wine's name derives from old French meaning "goat hill", and is appropriate to the vineyard's setting amidst the farm's cattle and goat herds. The vines enjoy an ideal micro-climate, with plenty of sunshine, gentle breezes and fine soils, producing grapes that yield memorable wines with unique characteristics.
Contact:
162 Gid Brown Hollow, Washington, VA 22747
(703) 786-7271
Hours:
Thursday: Noon–6 p.m. Friday & Saturday: Noon–7 p.m. Sunday: Noon–6 p.m.
Rates:
Full Tasting flight of 10 wines: $16; tasting fee waived with purchase of a bottle.